Local Movers in Raleigh, NC
Even if you are moving to another place in town, it can still be a stressful process. Fortunately, you can hire our local movers in Raleigh, NC, if you're in need of a moving company. Our company has been helping people move for over 20 years. Not only will we help make your move easier, but we can also help you move your belongings for an affordable price.

Our Raleigh movers strive to go above and beyond your expectations. We have a proven track record, which is why much of our business comes from people who have referred their family members and friends to us. You may need a moving company again in the future. We want to be the company you choose every time you need to move.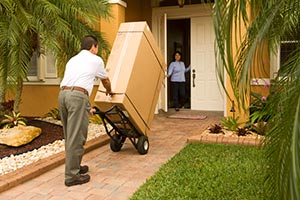 We Can Help You Coordinate Your Move
There is a lot more to moving than just packing up your belongings and taking them to your new destination. Our movers can also help you plan your move. We want to help ensure that every part of your move goes smoothly. We want to earn your trust.

Moving Services :

There are several moving services that can fit your needs. You can get packing and unpacking services, storage move out services as well as loading and unloading services. Professional and reliable movers will arrive at your home or business on moving day. We will use shrink wrap in order to protect your belongings. We will also use moving pads in order to prevent damage to your belongings and furniture.

If you have furniture that needs to be disassembled, then we can take care of that for you. We can also disconnect washers and dryers. Additionally, we provide a 26 feet box truck.

All services will be included in the price of your move. You can also get additional services for an extra price. You can get additional movers, antique handling and packing materials.

Keep in mind that there are no hidden charges. Tipping is not required, but it is something that we recommend. There are no extra charges for lunch breaks.
How You Can Make Your Move Easier
There are several things that you can do to help us make the moving process easier. We recommend that you call and book your move a few weeks in advance. You should also decide whether you want to purchase your own moving materials or use our professional materials If you want to pack your belongings, then you should start packing them at least two weeks in advance.
Benefits of Hiring Branch Out Moving and Delivery
Do-it-yourself moving may seem like it is a good idea. However, it may be more trouble than it is worth. You may have friends with trucks, but they probably do not have all of the materials that our professional moving company has. Branch Out Moving and Delivery has the materials and equipment that is necessary to safely transport your belongings.

It is important to remember that moving can be dangerous. You put yourself at risk for getting injured if you do not lift correctly. You may also suffer an injury if you lift something that is too heavy. Movers have been trained to lift heavy items.
You will also be able to save time if you hire Branch Out Moving and Delivery. We can handle all of the aspects of moving. The move will be one less thing that you have to worry about. You will be able to spend more time taking care of other things.
Proudly servicing:
Wake, Durham, Chatham, Johnston and all surrounding counties throughout all of North Carolina - Branch Out Moving & Delivery offers professional moving services for both local and long distance moving!
Get In Touch With Us
There are several ways that you can quickly and conveniently get in touch with us. You can call us at 919-888-0090 to get a moving quote. We are happy to answer any and all questions you might have about packing, unpacking, moving fragile items and or antiques, large furniture, pianos, and more. You can also get in touch with us via our website contact form
Branch Out Moving and Delivery is a Raleigh proud; family owned and operated professional moving and delivery company with over 20 years' experience in the industry. We would love the opportunity to serve you!
Please contact us today: 919-888-0090